Steg 1 - Step 1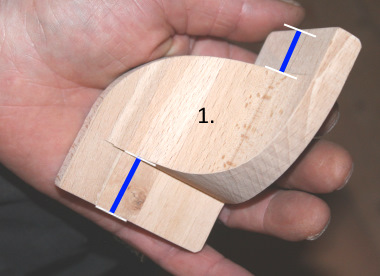 Tag den största delen och håll den i handen så att den längsta plana ytan är nedåt.
Take the biggest part and hold it in your hand with the longest flat surface pointing down.
Steg 2 - Step 2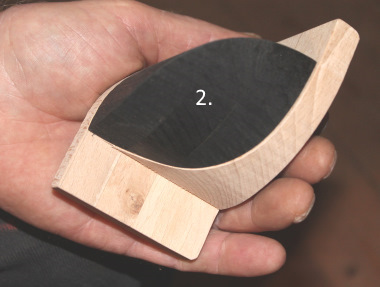 Lägg i Steinmetzkroppen (tricylindern), så att den passar exakt. Titta på ådring, limfog. Vrid och vänd tills den passar.
Put the Steinmetzbody (the tri cylinder) so it fits perfectly. Pay attention to veining and glue joint, to achive fitting.
Steg 3 - Step 3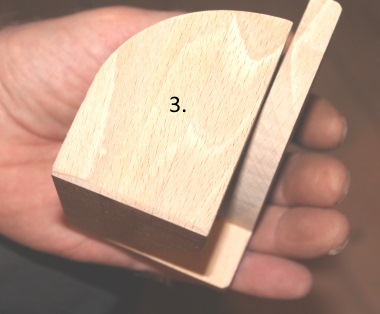 Lägg nu den kortaste delen på tricylindern så att den täcks helt.
Now, put the shortest part on the tri cylinder, so it is completeley covered.