Trä Tri 3D Puzzle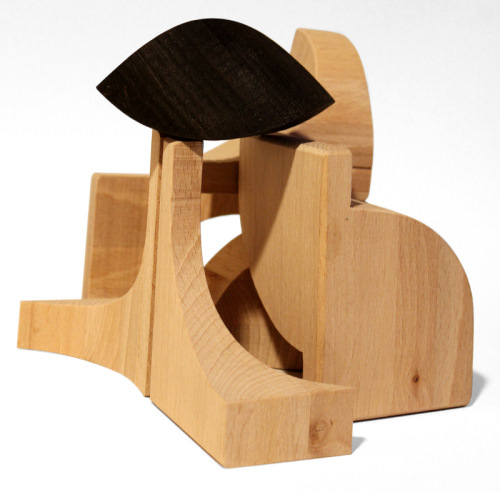 Do you have a hard time puzzling it together? Instructions here.
More info PDF here. Swedish only.
About the puzzle
On the german lathe sajt: drechsler-forum.de, there was a discussion about the tri-cylinder. The shape that remains when 3 cylinders cut each other. It creates a Steinmetzbody.
I found it exciting and decided to create that shape. The puzzle is available in two versions: colorized and clean wood.
The clean wood is available in different wood species with a black Steinmetzbody. Processed with buttermilk, black bets and schellac.
The colorized is insprired by the dutch painter Piet Mondrian 1872 - 1944. The colors are acrylic and hand painted.